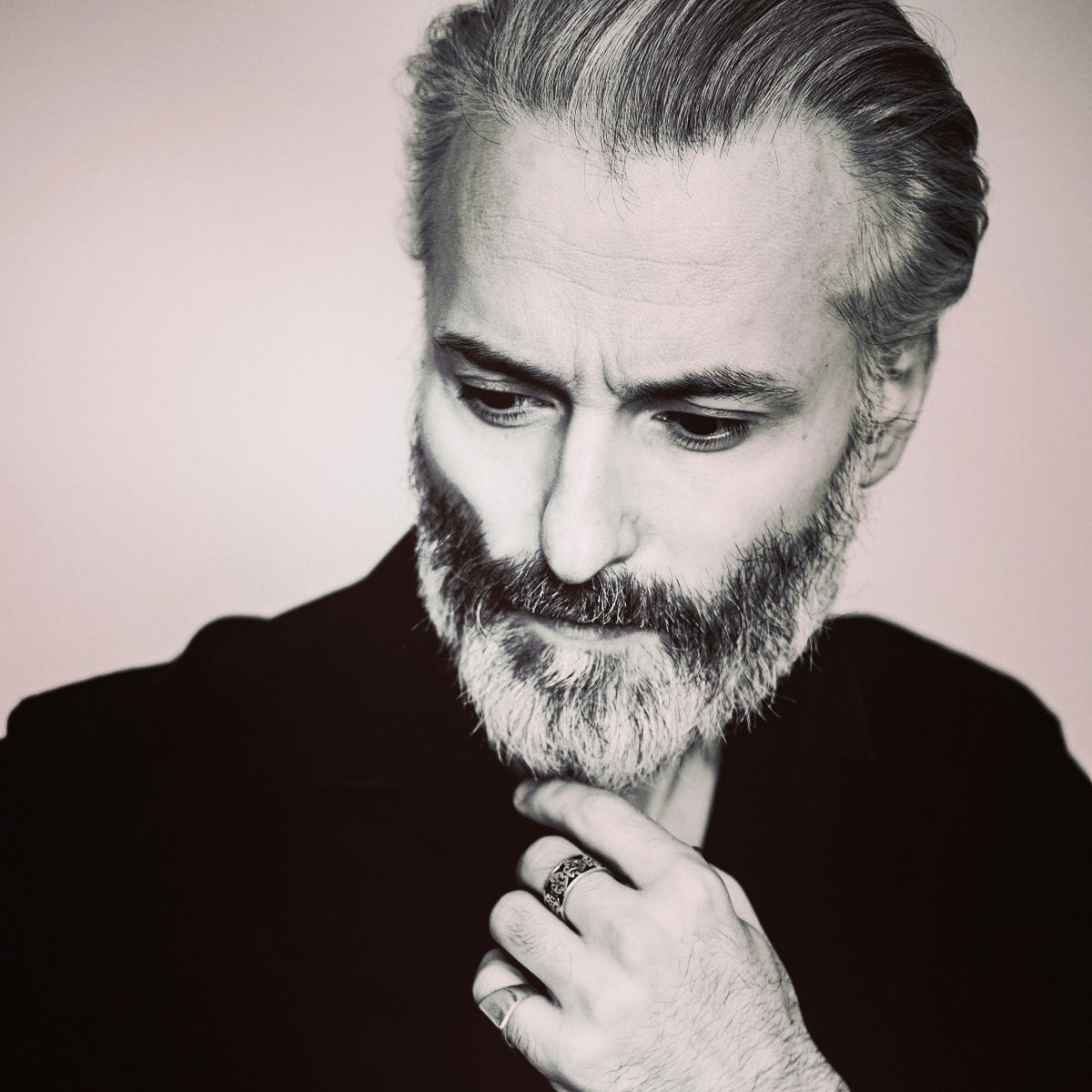 London based multimedia artist. 
Hi, my name is Manolo, I'm originally from Rome but I've spent most of my childhood on a continuing mission to explore strange new worlds, to seek out new life and new civilisation on board of the USS Enterprise. This eventually brought me here in London and since 2000 I've been enjoying working and collaborating with artists from all over the world. 

In Rome I took a diploma in Fine Art, in Contemporary Electronic Music and in Sound Engineering. Before everything else I learn to play guitar and played in a Indie Rock band with my brother. Then in London in 2006, I've studied photography at the London College Of Communication (University of the Arts London). Video was just a natural progression. 
PHOTOGRAPHER
I basically enjoy photographing everything I just love the process but my main passion is using photographs to explore women beauties and minds. 
FILMMAKER
The moving image was just a consequence of my working with photographs and music. Just by mixing these two you create video. Finally technology made it easier and affordable and now I really enjoy this art form.
MUSIC ARTIST - COMPOSER - MUSICIAN
I like to produce music and video pieces. I write mainly electronic music and for ensembles. My main instrument is the guitar, but I can play some keys, bass, MPC and most of those electronic instuments.
MIXING AND MASTERING ENGINEER - MUSIC PRODUCER
I have over 20 years' experience working as a Studio Mix Engineer. Since September 2000 I have been working as a freelance engineer and producer in bustling London (UK). My clients cover a broad spectrum, from the Major labels and Independents through to individual artists. I'm always looking for new talents to produce.
• 2012, 2013 PTLLS (London)
Preparing to Teach in the Lifelong Learning Sector
• 2011, 2012 PT MA Cross-Sectoral & Community Arts, Goldsmiths University, London
• 2006, 2007 Graduate Diploma in Photography Practice 
London College of Communication, London 
• 2000, 1996' International Advanced Course in Electronic Music' 
Academy of Pescara, Italy (grade: 10/10) 
• 1997 Refresher course on 'Applied Technologies in Music' 
University of Rome 'Tor Vergata', Faculty of Engineering 
• 1998, 1996 'Sound Engineering Course' 
Rome - University of Music 
• 1997 'Acoustic and virtual Instruments', specialization Course in Informatics 
Music Philharmonic Academy of Rome 
• 1994, 1990 'Classic Music Composition Course' Rome- University of Music 
'Modern Guitar and Arrangement Course' Rome - University of Music 
• 1993, 1989 "Diploma in Fine Art" 
Covering: modern sculpturing, live painting and architect design. 
AWARDS 
1995- Third prize for the VXII International Competition of Contemporary Electroacoustic Music "Luigi Russolo"  with "Una giornata d'agosto" 
1993- Special critics mention for Best Musical Arrangement at the "International Spring Festival of North Korea "